Krabi Consultants provides legal, financial and business consulting services for individuals, new business ventures and existing companies. We have years of experience in company formation, visas, business planning and budgeting. Krabi Consultants has provided financial planning and budget analysis for numerous projects in Krabi and Southern Thailand, securing financing for both individuals and corporate projects.
Krabi Consultants is also Krabi's largest real estate agency. It is the only company in Krabi Province licensed by the National Association of Realtors – NAR and a Certified Residential Specialist – CRS. From individual homeowners to large commercial projects, Krabi Consultants has the most extensive network of properties available in the region.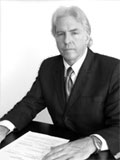 Robert C. Reynolds holds an Economics degree from Trinity College, CT, USA, and a Masters in Business Administration from the University of Virginia, USA and is a retired Director of Credit Suisse Bank. He has  20 years of business experience in Thailand, and is a Permanent Thai Resident. He provides financial consulting for project finance, real estate development investments and corporate feasibility studies.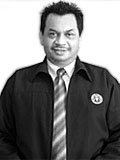 Surasak Pitisuree, international attorney at law, handles all the legal matters. His 25 years of experience in real estate and corporate law includes an impressive list of Thai public companies and foreign clients.